Get Involved
If you believe in our goal and want to help out, there are a number of ways you can contribute.
Get Social
This is one of the very few times that simply sharing something on social media can make a difference. The more people who know about out site, the better chance we have of success. Please help spread the word by sharing our site online, and liking or sharing our posts.
Stay in touch by liking us and sharing us on Facebook:
Follow our Twitter:
Use our Twibbon on your profile pictures to show support:
Share our images online and use the hashtag #Tactical2017 (you can find many examples on our social media profiles).
Join in with the Thunderclap set up by The Progressive Alliance. A Thunderclap is a co-ordinated post to social media at a future moment, in this case on election day the post will remind people to vote tactically.
If you want to share our message via email with friends and neighbours in your area just give them the URL to our home page: https://www.tactical2017.com/
Get off the internet
If you want to show support with a sticker, badge, or sign in your window we've put together everything you might need.
Window posters
If you want to print out an A4 sign to display in your window we have some here:
Merchandise (small quantities)
We have a range of merchandise available, everything from stickers through to T-shirts:
Many of which show the tactical voting recommendation for your constituency:
Any funds raised will help support the costs of running the #Tactical2017 website and related activities.
Examples of merchandise: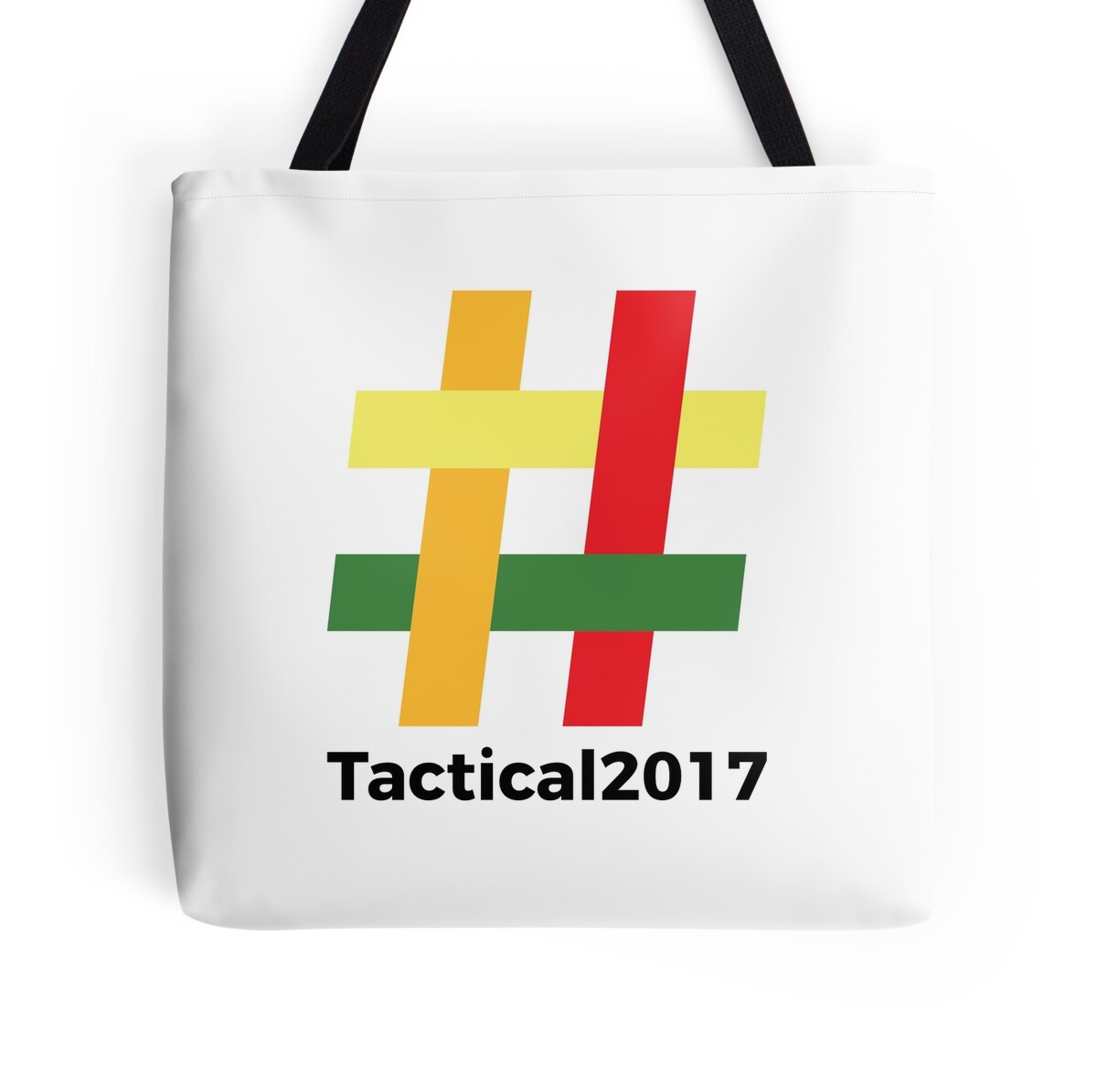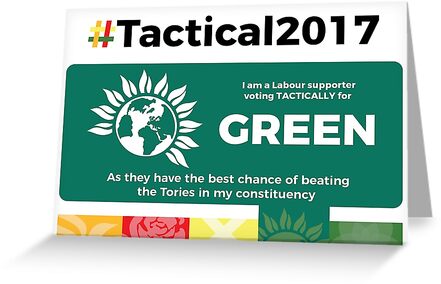 Merchandise (in larger quantities)
Before you produce bulk merchandise note that the following designs are party neutral. If you pay to promote any specific party in your constituency then you will be bound by the same rules as other campaigning groups and will be capped on the amount you can spend and you will have to declare who is funding the promotion. The following merchandise should be fine, as it promotes #Tactical2017 and the idea of tactical voting rather than a specific party.
A website called pixart printing produces bulk stickers on rolls and the following templates have been designed with their service in mind:
Designs for stickers (click to download the PDF template to provide to pixart printing):
5cm x 5cm
6cm x 4cm
8cm x 5cm
9.5cm x 9.5cm
3cm circle
5cm circle
9.5cm circle
If you own or operate, or have used, a local printing company who can produce similar bulk stickers or window boards, please do contact us to have your service be recommended. Our focus is on ease of use, that those who wish to promote tactical voting can order online using prepared material and expect to receive them in a very short time.
If you would like to order badges you could use a site like this:
Most of the images above should be compatible with sites that make custom badges, but if not do contact us.
Support your local candidate
Your local candidate needs your help. Even if you have never involved yourself in local politics before or your preference is for another party, if our goal of uniting against the Tories is important to you then you should consider helping the candidate of the party that has the best chance of beating the Tories.
The best way to help your local candidate will be either by donating to them, or volunteering time.
We do not yet have a complete list of local candidate website and contact details and as we compile that we will make it available, but in the meantime please search your constituency name and the recommended party name to find the contact details for them,
Ways in which we recommend supporting your local candidate:
Donate to their local campaign fund
Volunteer to staff their phones
Volunteer to support their volunteers (many campaign offices have need of people to help just prepare materials or even make tea and snacks for tired volunteers)
Volunteer to distribute leaflets
Volunteer to canvas door-to-door
Simply go and help your candidate, if they win they'll be fighting to represent you and your neighbours in parliament and your support now is the one of the only things they ask in return.
Share skills
If you think that you have a skill that might be useful to us or have another idea of how to get involved, please get in touch at getinvolved@tactical2017.com .